We're just a few weeks from our first Bootstrapped Brews competition, which means it's time to bottle…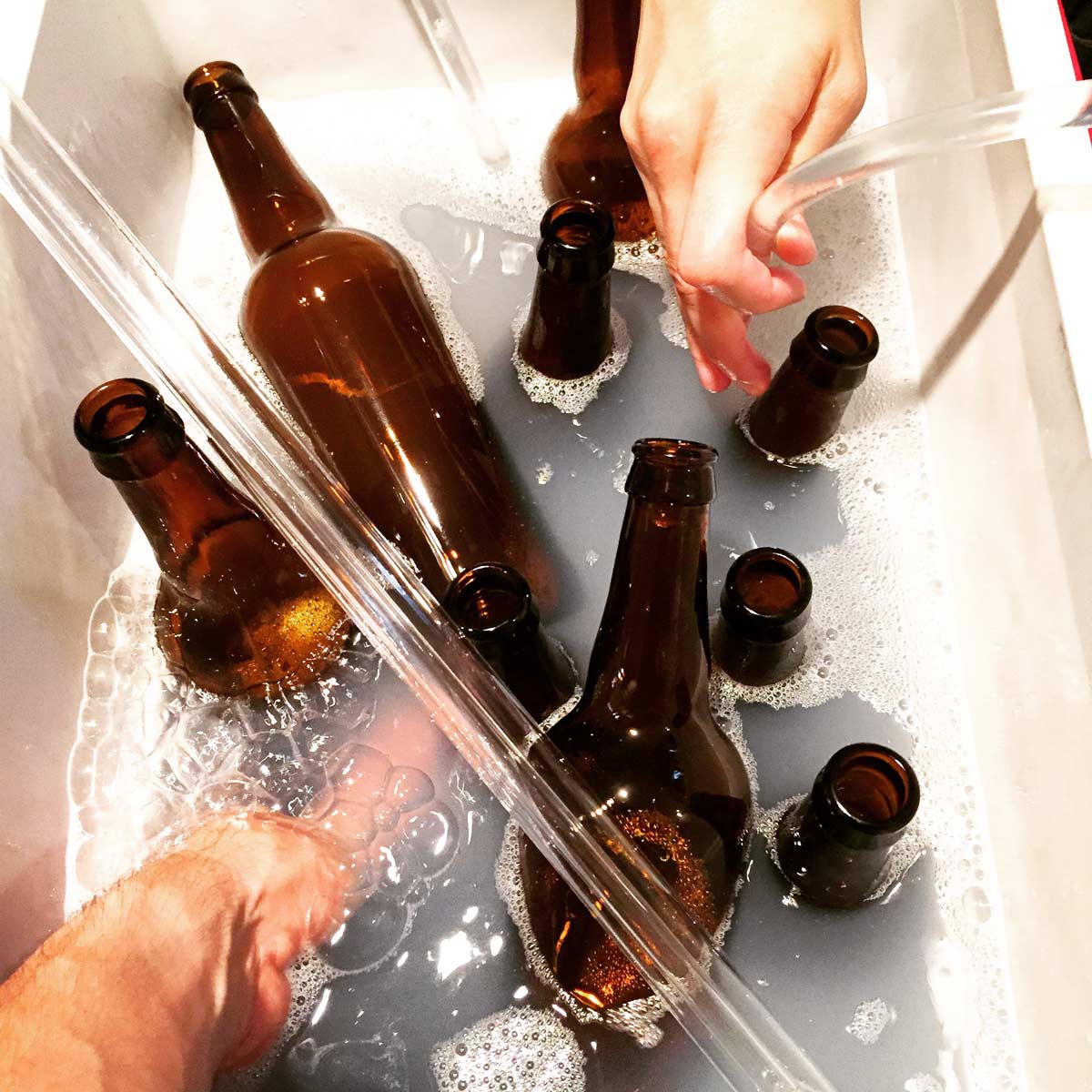 Anyone who has done home brewing knows that this is the less-than-exciting, and often soggy, process at the end of a rather fun journey. We were all hands on deck to bottle our yield – just shy of 10 gallons. Fortunately for us, we opted to use mostly 22oz. bomber sized bottles so the process moved along swiftly. And while we can't promise the levels of sterilization you might find in a commercial brewery, I will say that we were elbows deep in acid sanitizer all day - right up until we had a ceremonial taste.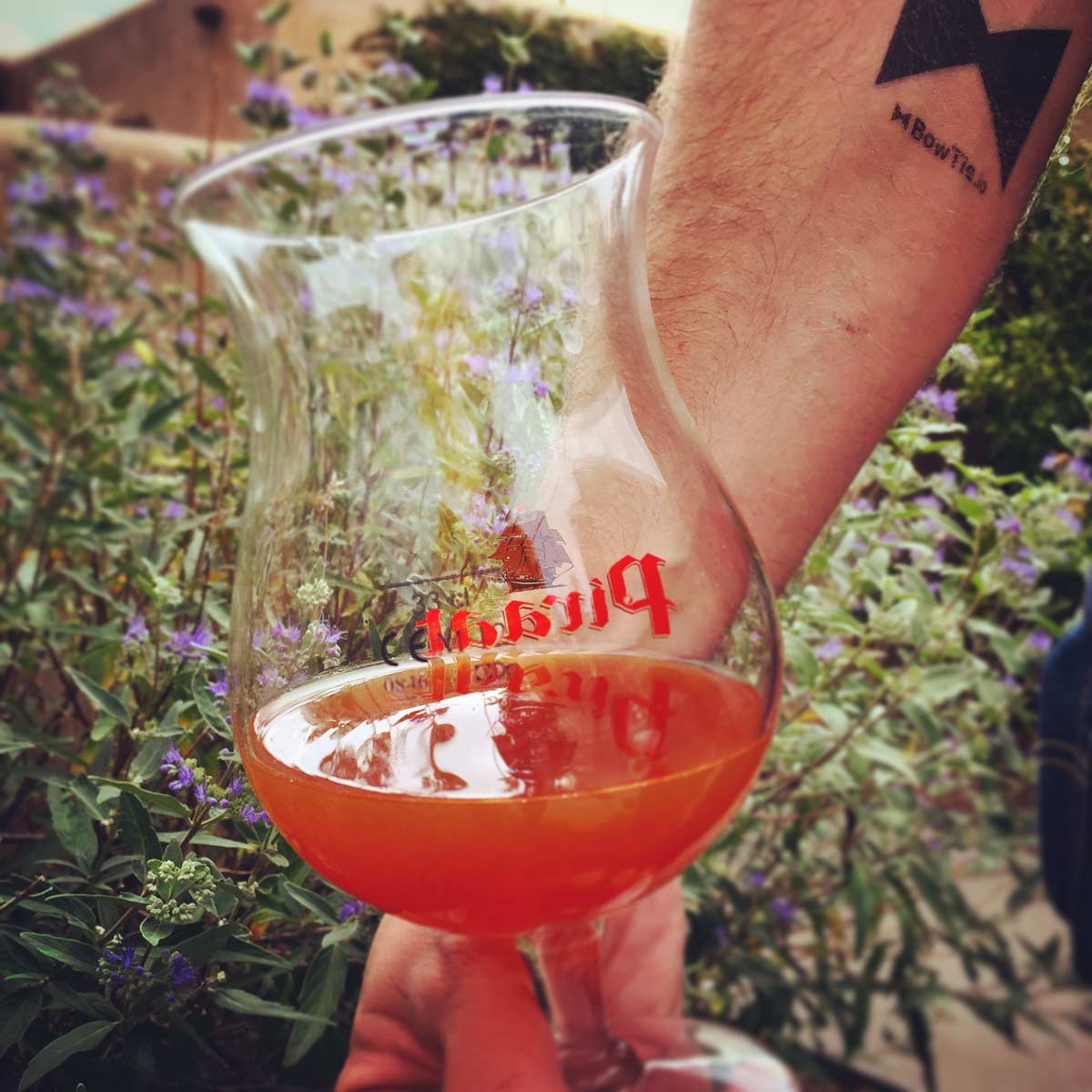 Meanwhile, back at BowTie's East Berlin design office, Andrew Berry was cranking away on the labels we'll be sticking to the outside of our carefully sanitized bottles. While the labels are being printed, you can feast your eyes on the mock ups for our two entries: Code Monkey Coconut Porter, and Ship It India Pale Ale. Nice work, Andrew. The art speaks for itself. Bonus fun if you can decipher maritime flags.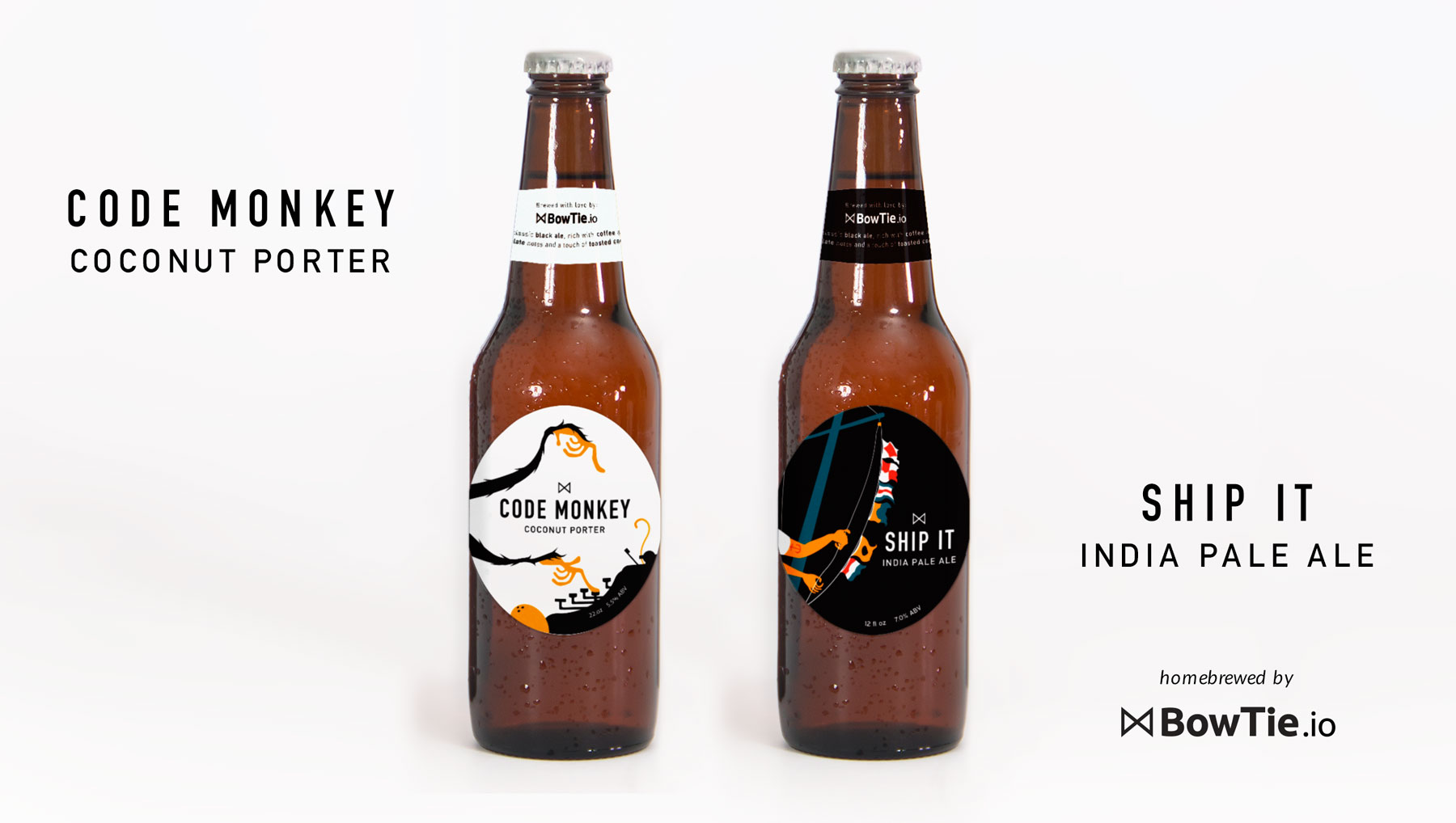 Want to taste the magic inside? We'll literally give this beer away on August 7th at Bootstrapped Brews. Come down for fun, food and music as we compete against 20 other startups for what could be called the Denver World Cup of Homebrew.
The biggest win of the day is that all proceeds will go to support the official charity partner: Promise Ranch Therapeutic Riding, a non-profit organization that provides equine assisted activities and therapies for individuals of all ages with physical, intellectual, and developmental disabilities.
Sign Up Here to become a member (buy a ticket), and bike/walk/run/uber to the McNichols Civic Center building on August 7, at 5pm.
SPECIAL BONUS: Use the code 'bowtie' to save $10!!
If you want to learn a bit more about the process, we did a Q&A with the folks at Bootstrapped Brews that you can find on their site.
---
BowTie is currently in private beta. To request an invitation or demo, Sign Up. To keep up to date, follow us on twitter or instagram at @bowtie_io
Questions? Please Comment! Thanks for your support and feedback.
Main